What to do if your Pass asks you to upgrade VeriFLY?
If a particular pass requires an updated version in the app, then the app must be updated before using that pass. You will be displayed with the message below: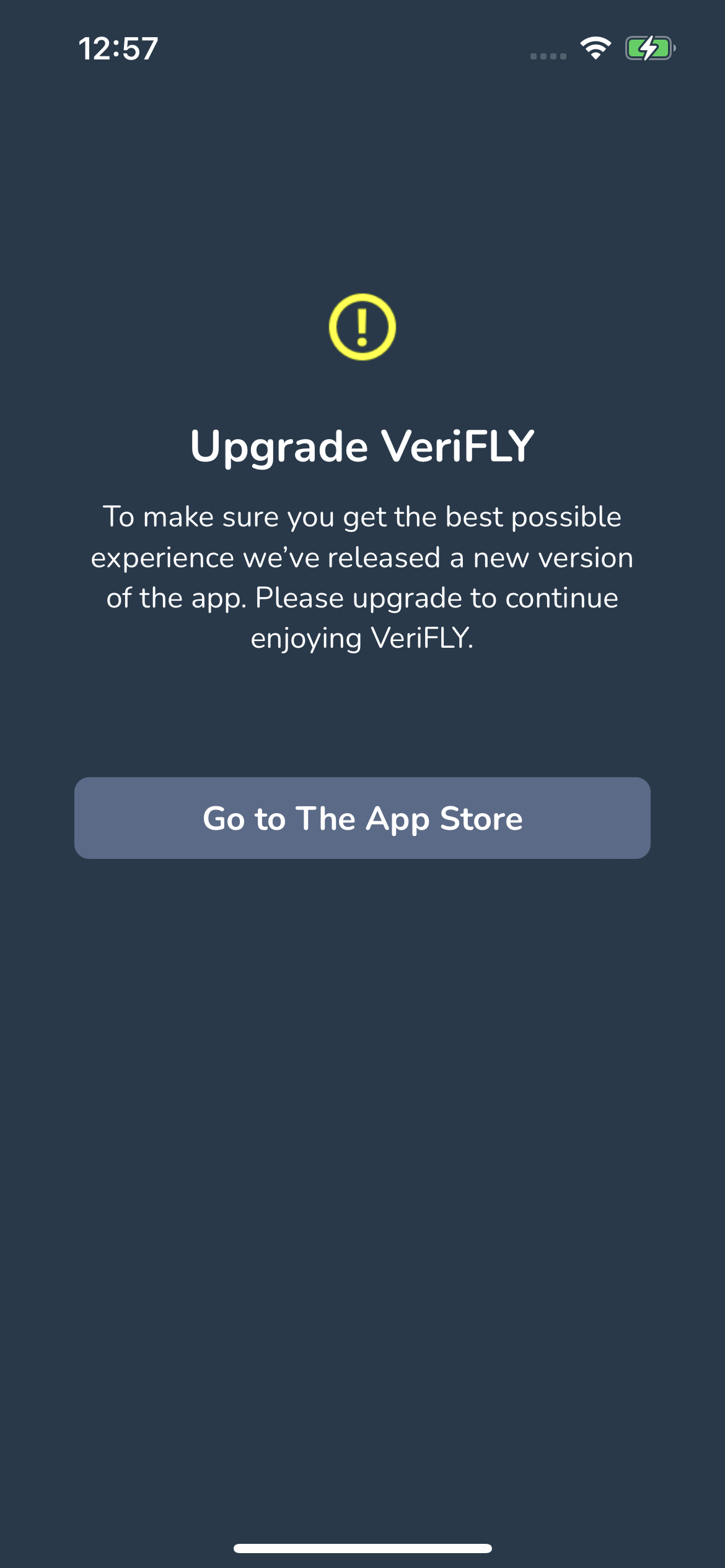 In this case, you should go to the relevant store (App Store or Google Play) and download the updated VeriFLY app.